Men don't carry bags.
But when they happen to be your husband or boyfriend or friend, they will hand you their wallets and ask if you could put it in your bag for them for just a while.
And we really wouldn't mind if it's only a wallet, but when they attempt to hand you over their tablet, you can always push back and let them know that they can go get an Alpha Sling so they can carry it themselves.
Tell them it's better than bulky backpacks that are usually too roomy for their requirement–it's small, but enough to carry the important stuff.
What is Alpha Sling?
Next-generation bag for creators, doers, and just about anyone who just need their tablets with them all the time
Alpha Sling is this slick, modern bag that's versatile, packed with on-the-go features, and equipped with water-resistant materials.
It's actually a fruit of the creators', Alpaka, first product launch when it debut way back. The previous backers requested for a larger sling bag that can safely carry tablets.
Because tablets are the portable computers of today. It's the workstation of the modern day workers, giving them the freedom to work from anywhere.
Alpha can fit an 11-inch iPad Pro and your headphones and it has special compartments for your iPhone and power bank. You can easily open and close it, thanks to the magnetic Fidlock buckle (which is the best in the world) that acts as a lockable flap. And nope, it can't be easily meddled with by thieves, it actually is more secure from pickpockets.
What if it rains?
No worries. Alpha is made of water-resistant materials and YKK Aquaguard zippers. Your iPad is safe from the splashes.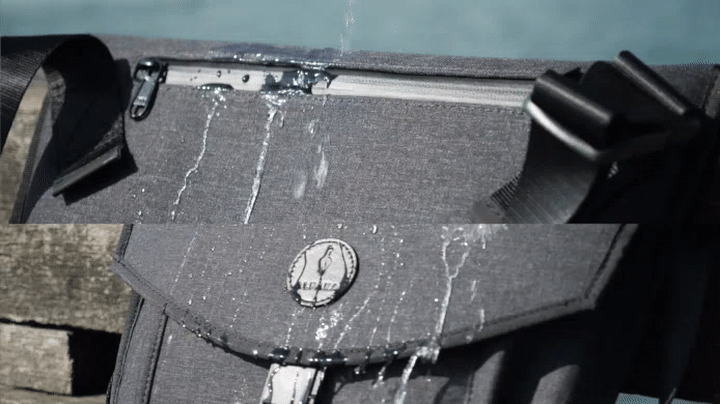 What Else Do We Love About Alpha Sling?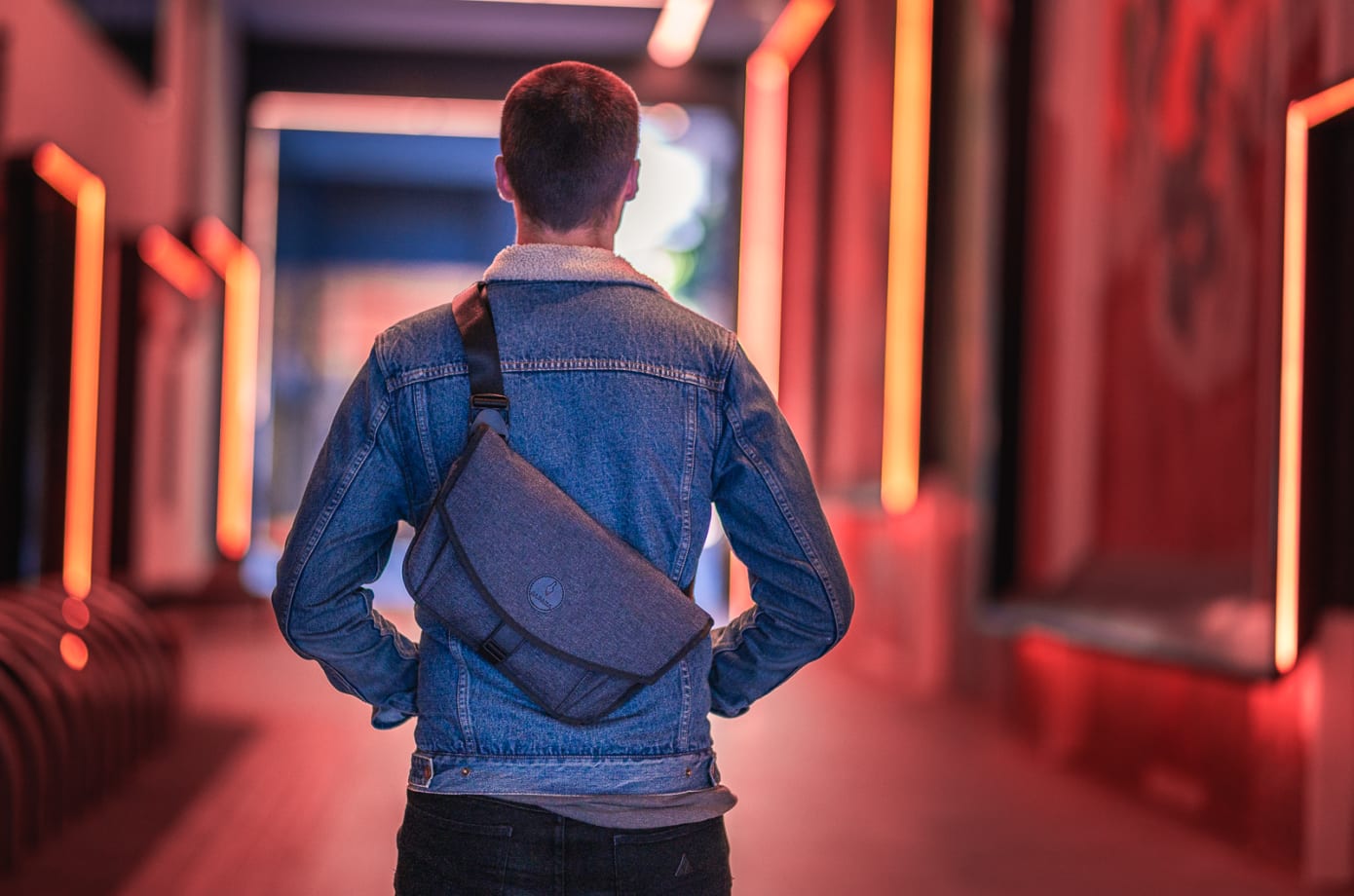 Everyday travel bag everyone needs
Internal compartments for the essentials: tablets, phones, water bottle, headphones
Fron zipped pockets for hard drives
Read zipped pockets for the keys, cards, and wallets
Front quick access pockets for power banks
Secure RFID pockets
Super tough and water-resistant materials
Fits an 11-inch iPad Pro
Magnetic Buckle
Lightweight
Designed for work and travel
Expandable design
YKK Zippers
Plus, it's available in two colors to match your style: Grey Faux Wool and Black Ballistic Nylon.
Where can I get one?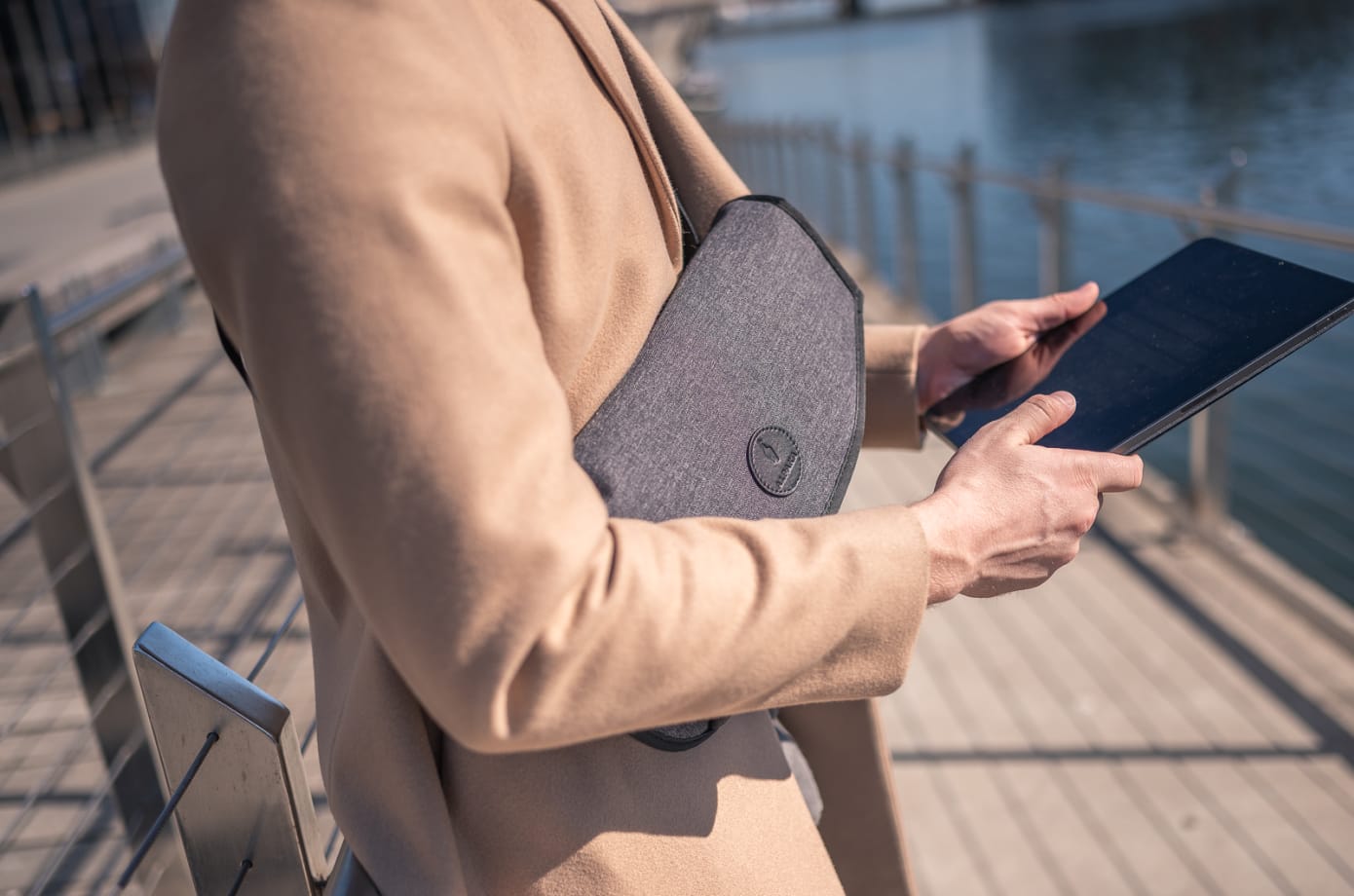 Back it up on Indiegogo and get your Alpha Sling this August 2019. It ships worldwide! You can get one for only $55 (instead of $89 when it hits the market).
Head over to Indiegogo and get one or a pair so you can bring that tablet anywhere you go!
Ideaing empowers you to live smarter. Our team researches and recommends only the best smart gadgets, and we may earn a small commission if you buy through our site. Our writers maintain strict editorial independence and integrity. Ideaing is independently owned and the opinions expressed here are our own. Learn more about us.