7  to 10 years — This is how long you're going to sleep on your mattress before The National Sleep Foundation recommends that you replace it.
Wow, that's a long time, right?
This makes mattress shopping a bit stressful. You don't want to be stuck with a mattress that's uncomfortable to sleep on every night for 10 long years. That's pure torture.
You'd lose sleep, wake up grumpy, and become irritated at the littlest things all day long. And what if you have children to take care of? Ahhhh, your patience is going to run thin.
Now, sleeping on a mattress for ten minutes at a brick and mortar store wouldn't tell you if you're going to be happy with it for the next years or even for the next couple of nights.
Luckily, there's a new mattress-buying model, the Bed-in-a-Box.
Read on to learn more about this sweet, new way of shopping for your mattress as well as the best four Beds-in-a-Box that we strongly recommend for a good night's sleep for years to come.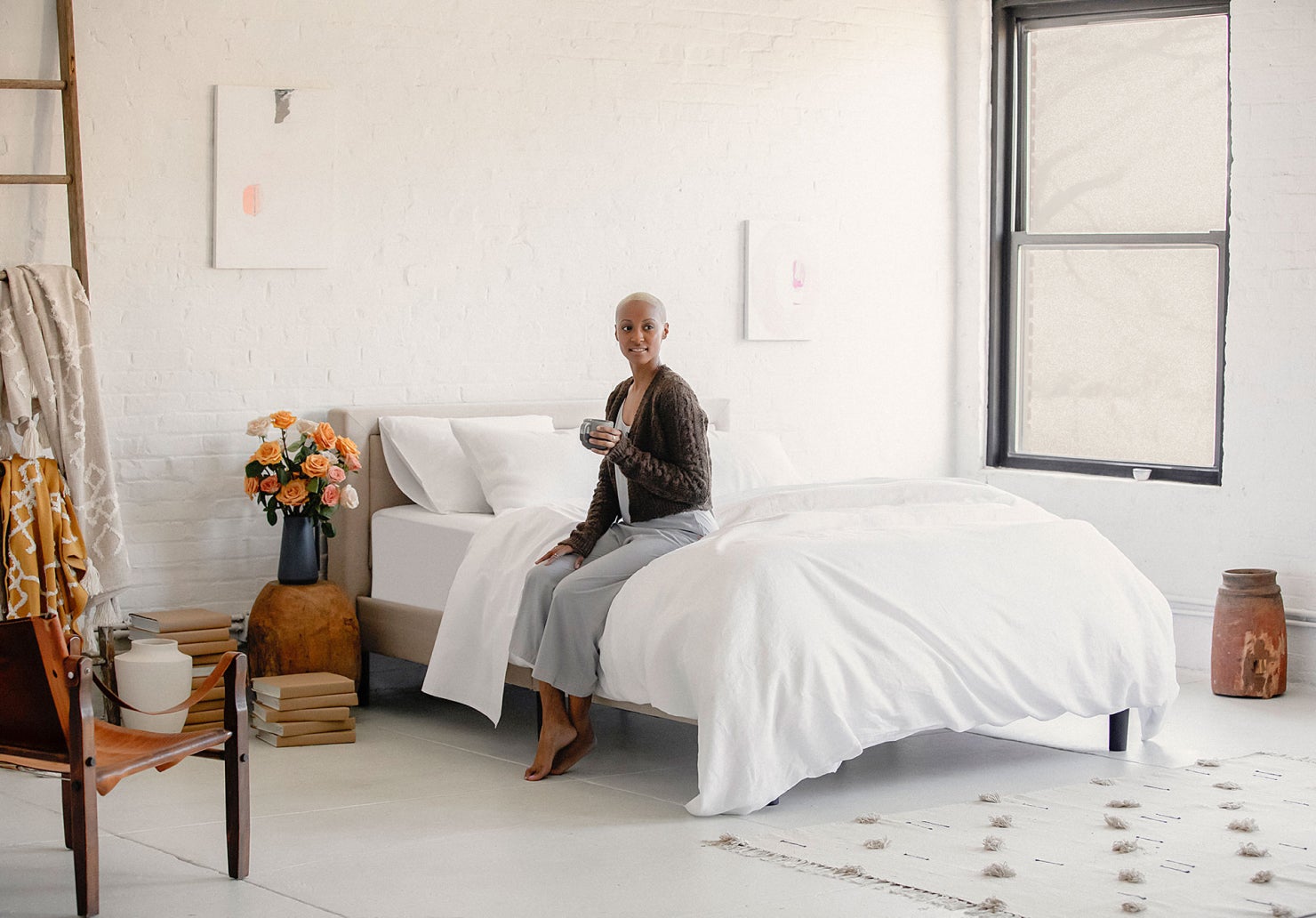 What is a Bed in a Box?
A bed-in-a-box is just a new and favorable way to shop for a mattress. This shopping model lets you shop and pick a mattress online and have it delivered right to your doorstep in a conveniently-sized box, hence the name.
Not only does this way of mattress-shopping solves the logistics challenge, it also lets you "test-sleep" the mattress between 100 to 200 days. After then, you can decide whether you wan tto keep it or start hunting for the next bed-in-a-box.
Why you need a Bed-in-a-Box
There are several reasons why you want to make your next mattress purchase using the bed-in-a-box method. First of all, it's convenient. You just choose the one you like, and it will be shipped to your door and add some peace of mind knowing that you can return it if you find that it's not meeting your sleeping needs. Also, the mattress saves you money in the long run.  Suprisingly, getting a bed-in-a-box is less expensive than other durable mattress brands on the market. That's because the middleman is cut out, saving the manufacturer some overhead costs.
Related: Innovative Memory Foam Mattresses for Ultimate Sleep Comfort
How much does a Bed-in-a-Box cost?
They range from $500 to $2,000. You may choose the financing option if you want to pay monthly.
Why should you trust Ideaing?
Since 2013, our team at Ideaing holds an extensive background in technology, from electrical engineering to product managers at Fortune 500 companies. We pride ourselves in providing truly objective insight into our reviews and recommendations. Our expert panel of product experts spend thousands of hours researching, analyzing and testing products. After our extensive research on over 35 of the top mattresses and beds in a box  on the market, here are our 8 best picks for most people.
The Best Beds-in-a-Box of 2020
Check out the top four beds-in-a-box that's going to end all your sleep problems!
1. Level Sleep Mattress: Say Goodbye to Morning Stiffness
Proven to reduce pain and minimize morning stiffness by 45%
Are you suffering from joint problems and osteoarthritis? Did you just have  surgery and are looking for a bed that could support your body for a fast recovery? Or are you waking up tired because you're a chronic tosser and turner?
If that's the case, then the Level Sleep Mattress is your Bed in a Box!
The 3-zone mattress reduces pain through therapeutic support, improves your sleep no matter what position you sleep in, and diminishes the next day fatigue. The secret lies in the patented technology which supports your spine in a neutral position the whole night through. It's recommended by doctors to fight back and joint pain.
Why You Should Get it
If you feel that the morning stiffness that is crippling your body is due to your uncomfortable sleeping position, then the Level Sleep Mattress is the one that you should get. It incorporates a 3-zone design which makes the mattress contour to your body, keeping your spine in a neutral position all throughout the night.
Pros
Guaranteed to reduce pain
Improves sleep for any position
Works with all types of bed frames
365-night home trial
Forever warranty
Free shipping and returns
Cons
2. 
DreamCloud: For a Luxurious Sleep
Luxury inside your bedroom (surprisingly affordable)
You don't have to book a 5-star hotel to get a satisfying good night's sleep.
You can bring that luxury right into your bedroom if you have the DreamCloud Hybrid Mattress. It features gel-infused memory foam for coolness, coil technology and the right firmness, and a hand-crafted cashmere blend cover that's soft on your skin. Yes, this bed-in-a-box will lovingly cradle every inch of your body and lull you to sleep.
You will feel like you are floating on a cloud as you drift off to sleep, night after night.
Why You Should Get it
If sleep is sacred to you, there's no question that you'll quickly fall in love the DreamCloud. It's all that you want in a mattress. With eight layers of premium foam and coils, it's ready to give you ultimate comfort. Not only that, it also comes with a professional cleaning perk and white glove delivery (they'll remove your existing mattress and set up the DreamCloud for you). Plus, it's hypoallergenic.
And did we mention that it's the only mattress handcrafted with cashmere? That's such a great perk!
Pros
"Just right" firmness (a.k.a. the luxury firm)
Gel-infused memory foam for cool, comfortable sleep
Hand-tufted cashmere blend topper that's soft to touch
365-night trial
Lifetime warranty
Free shipping and returns
White glove delivery
Cons
Can cause oversleeping and weekend sleep-ins
3. 
Nectar: For Sensitive Sleepers
Sleep soundly even if your kid is restless by your side
Do you wake up to the slightest movement of the bed and then have trouble going back to sleep at night?
Hmmm, it sounds like you should have this Nectar Mattress. It's dubbed as the most comfortable mattress that keeps you sleeping soundly, even if you're with someone (or your pet) who keeps on tossing and turning throughout the entire night. This mattress is made with premium memory foam that provides powerful edge support. It absorbs movements around you, letting you sleep soundly.
Get Nectar and say goodbye to motion transfer and disturbed sleep.
Why You Should Get it
You've had to put up with a restless partner (kids or pets) for a long while. It's time that you be good to yourself and get the gift of excellent sleep. Sleep soundly all throughout the night.
Pros
Absorbs movement so you sleep soundly, even beside restless partner, kids or pets
2 layers of gel memory foam for a cool sleep
365-night home trial
Forever warranty
Free shipping and returns
No ozone depleters, hypoallergenic
Cons
Common problems on shipping (took a while to arrive)
4. 
Awara
: For Supporters of Everything Organic and Natural
Organic and natural materials for better rest
Sustainability over your comfort?
You are so passionate about getting your 8 hours of sleep at night that you wouldn't trade your own comfort for anything, even if it means making the earth suffer for it. Now, there's a mattress that's especially created for people like you. It's Awara, a natural and organic latex hybrid mattress that gets you the sleep that you deserve.
The Dunlop latex is naturally derived. It's premium and organic, and it's responsible for contouring to your body's natural curves. The quilted cover, on the other hand, is made out of a certified organic cotton blend—breathable and soft.
Why You Should Get it
You should get this mattress because your kind soul deserves deep, undisturbed sleep as well as a naturally sourced luxury such as this. And because with this mattress, it doesn't matter if you're a side sleeper, stomach sleeper, or a back sleeper; it feels comfortable to all.
Pros
Premium and certified organic latex and cotton blend
Pocket coils that uniquely fit the body's curves
Bounces back into shape faster than memory foam
Supportive orthopedic that prevents tossing and turning
Breathable and wicks away moisture
365-night trial
Forever warranty
Free shipping and returns
Cons
5.
Helix Midnight
: For side sleepers
Cushion your pressure points as a side sleeper
Did you know that according to WebMD, a person should reach an average of eight hours of sleep to function well? Have you reached that? Maybe halfway? If you're a side sleeper and you answer no, then maybe you should to a quick review. Maybe it's just your mattress that's messing it up?
Helix Midnight is here to fix that.
With this Helix Midnight, you can have an experience of the best mattress ever! It has a medium feel which is neither too firm or too soft. Just perfect for a comfortable sleep! Its pressure relief feature is made to cushion your pressure points. This is perfect for side sleepers since its top and middle mattress layer is made for support based on your body type.
Why You Should Get it
Side sleepers have been saying that they have found a mattress that's finally comfortable for them. Many mattresses tend to be too firm, but with Helix's medium-firm mattress, you get some give, while having an overall non-mushy feel!
Pros
Medium feel
Excellent airflow and durability
Layers Designed for Pressure Relief for side sleepers
Best in Class Edge Support
Temperature regulation
Cons
An area can sink if you always stay there
6.
Purple Hybrid
: Comfort for any body type
Perfect for sleepers of all shapes and sizes
Better sleep for everyone, it's the bold claim of Purple.
You know the train of thoughts a person who is about to buy a new mattress has.
But what if the mattress is too firm? Or maybe too soft? Have I been not sleeping well the past years because I can't seem to find the perfect mattress? Or have I been waking up from pain?
Well, just pick Purple and say goodbye to sleepless nights! The Purple Hybrid Mattress will let you experience the most comfortable sleep ever in any area and in any position. It gives you just the right comfort, it is perfect for any size and shape. Also, it instantly adapts to your curves which gives no-pressure support.
Why You Should Get it
This Purple Hybrid mattress surely does its job! It just takes every pain away- neck and back pains. It brings comfort to another level. It'll just be comfy in any position, you'll feel like you're floating.
Pros
Engineered for every body type
Enhanced adaptive support and air flow
Hypoallergenic and non-toxic
Instant No Pressure Support
Sleeps Cool
Supports your curves
Cons
Shouldn't be used with 100% cotton sheets
7.
Saatva
: For exceptional white glove service
Premium white glove delivery is the Saatva service standard
Sleeping in hotels is like getting a massage from large pieces of marshmallows. But on top of that, the service you get makes the experience even more enjoyable.
What if I tell you that you can actually turn your own bedroom into one? And get a service that will help you settle in the mattress of your dreams.
With the Saatva Mattress, you can bring luxury into your homes right from the start. They have this 3-in-1 -durable, comfortable, and handcrafted. Its memory foam layer is its secret to for the added support. You can even choose from 3 firmness options, but users have loved the luxury firm since it fits almost all sleep styles. And then they hand-deliver their creation and help you set it up in your room.
Why You Should Get it
So if you're going to buy a new mattress and you want to make the entire experience a seamless one, be sure to buy Saatva Mattress. They'll help you prep up your mattress and even take your old mattress with them. All problems solved.
Pros
Engineered for back health
Premium white glove service
Luxury Euro pillow top
Chiropractor approved
Reduced back and joint pain
Optimal spine support
Cons
8.
Casper
: Loved by all types of sleepers
Not too firm, not too soft
Sleeping well equates to feeling well.
But what if you sleep in different positions, depending on your mood. Your mattress feels comfy on some days, but not on some? How can you function well when you do wake up from time to time due to back pain? Or your bed is too firm? Or maybe you can't find the perfect sleeping position?
Well, let the Casper Mattress will make sure you sleep excellently, no matter what position you've been in all through the night.
The Casper Mattress will be your next sleeping buddy. It has zoned support where it does not only give comfort but targets where your body really needs it. By letting airflow, it allows you to have not just a comfy sleep but a cool one too! No matter how tall or heavy you may get, it gives optimal support perfect for all body types.
Why You Should Get it
Users can describe the Casper Mattress in just two words: just right. It does not disappoint with the comfort, durability, and satisfaction that it brings. Ready for the best sleep ever? Go try Casper Mattress!
Pros
Award-winning design for all types of sleepers
Breathable foams
Resilient, but gentle springs
More responsive feel
Even more airflow
Durability for all
Cons
---
Best Bed in a Box Comparison
Here are the best beds in a box in compared.
---
—  Bed in a Box Buyers Guide & FAQ  —
What To Look For When Buying a Bed in a Box
Again, mattresses are long-term investments (think of 5 to 7 years), and they are expensive. So it's important that you pick one that you can sleep on comfortably and one that is going to be worth your money.
So, to be extra safe and minimize the risks, use our buying guide below. Start with the things that you need to double check on when buying one.
The firmness – Some like it soft. Some like it super firm. Make sure that you consider this factor when deciding to buy your bed-in-a-box. There's a scale for it, but you can read the reviews or watch some videos, if any, so you can evaluate it. The Level Sleep mattress has all types of foam firmness for three different zones.
The size and bedframe compatibility – Of course, make sure that your mattress will fit the bed frame that you have at home. For some, you can only use it on base bed. Some are compatible to all: metal bed frames, adjustable ones, and others. Some companies also sell bed frames if you're looking to replace yours.
Materials used – Have sensitive skin? There are mattresses with cashmere material on top. Others are hypoallergenic. Others are purely organic. Check on this or you'll end up sneezing your way to sleep.
Night trials – You can choose a mattress depending on how long you think you'll need to evaluate a mattress. Most allow a 365-night trial, but there's one that only permits a 100-day trial.
Additional perks – This is the distinguishing factor for some. Some companies combine their mattress with white glove service. They will not only deliver your mattress but will also get rid of your old one and setup the new one. Some offer complementary cleaning services. If you're torn between two options, it's wise to check out the perks.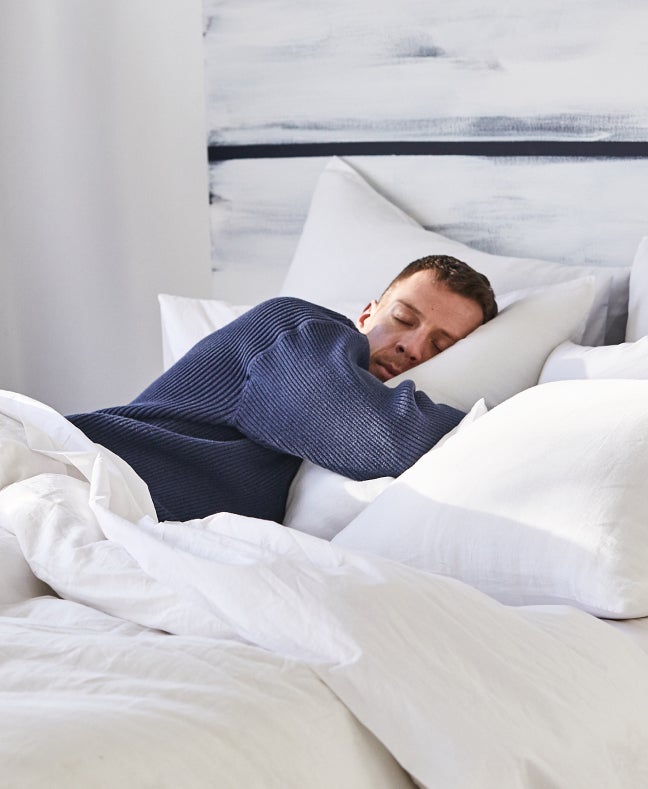 Bed-in-a-Box FAQs
The mattress shopping model that we fondly call bed-in-a-box has definitely gifted us convenience. Since it's a bit new, we have compiled the most common concerns from buyers like you regarding this process.
Q: What is the sleep trial?
A: The sleep trial is a specific period of time (normally from 100 – 365 nights) when you can take the mattress on a test run. Yep, for some, it can last for up to 1 year. It's thought that within the time period, you will be able to assess whether the mattress is a good fit or not.
On refunds – If for any reason you decide that the mattress is not the one for you, the company will take the mattress out of your home, and your payment will be refunded.
Q: What if I want to return it?
A: As long as it's within the trial period, your mattress will be picked up and you will be refunded.
Home pickup – Most companies have a sleep concierge who will setup a pickup of the mattress from your home. The transportation will be covered. You don't have to pay for extra.
The refund – For some, it will be issued on the same day. Items purchased via financing are subject to purchase agreement.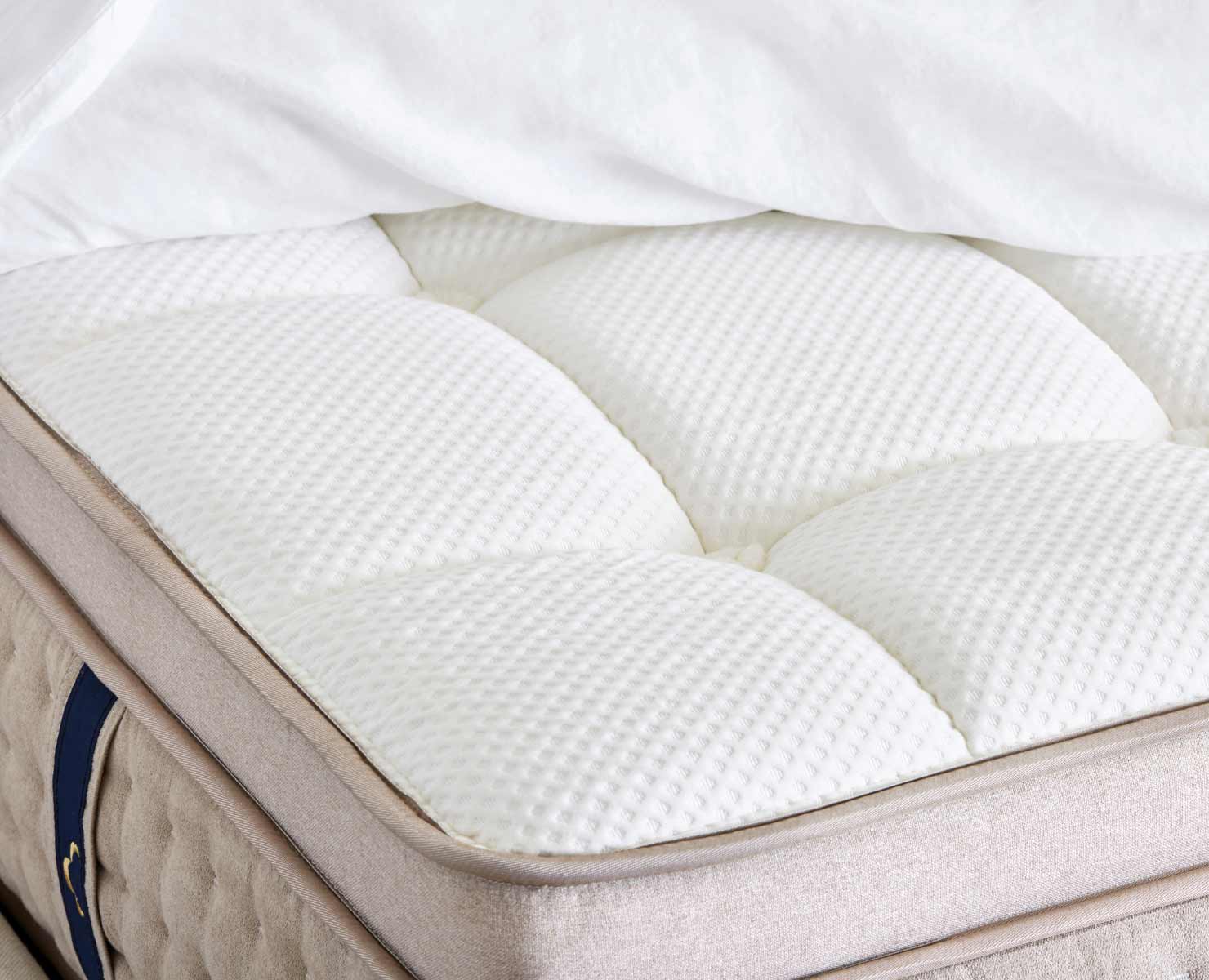 Q: Are the materials safe and non-toxic?
A: Yes, they are. For some, the materials are sourced naturally and are organic.
On off-gassing – Off-gassing or the give off of a certain smell is usually unavoidable for most mattresses. It will only last only for a few hours or days after the unboxing. Note that the smell does not mean that harmful chemicals are found on the mattress. It's because the mattress is packaged inside a plastic bag for shipping.
Q: What bed setup is recommended?
A: A platform base or metal bed frame will work best. For some, it works with almost any frame: foundation, base or adjustable frames.
Base or bed frame – This is ideal because with an off-the-ground setup, maximum airflow is allowed, maintaining a cooler temperature while you sleep. It also makes your mattress easier to clean
Not recommended – Putting the mattress on the floor, plastic bases, and home-made foundation.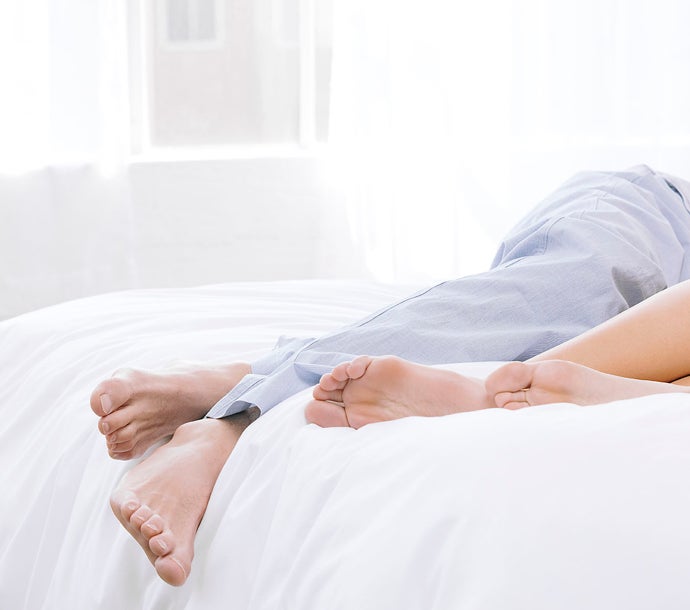 Q: Is financing offered?
A: Yes, mostly through Affirm.
What is Affirm? It's a financing option that you can choose when checking out. It's much like the credit card option.
The options – Spread out your purchase into monthly payments. A down payment may be required for some.
Q: What is forever warranty?
A:  It's just how it sounds. Original purchasers will be assured of the guarantee on the materials, construction quality, and durability.
If there are damages – If it's from natural use that the damages have surfaced, the mattress will be replaced at no extra cost.
---
Conclusion
Mattress shopping is one of the most exciting, yet stressful kinds of home shopping.
Fresh sheets may excite you, but think about how a brand new mattress could be the ticket to your most comfortable sleep ever. We're lucky that bed-in-a-box is a thing now. It's easier for us, but of course, we still have a lot of things to consider like the ones I have mentioned above.
Picking out the best one still involves a lot of factors like your existing bed type, your favorite sleeping position, the materials, and the likes. And remember, if you're torn between a couple, look at the perks that come with each one and make that your deciding factor.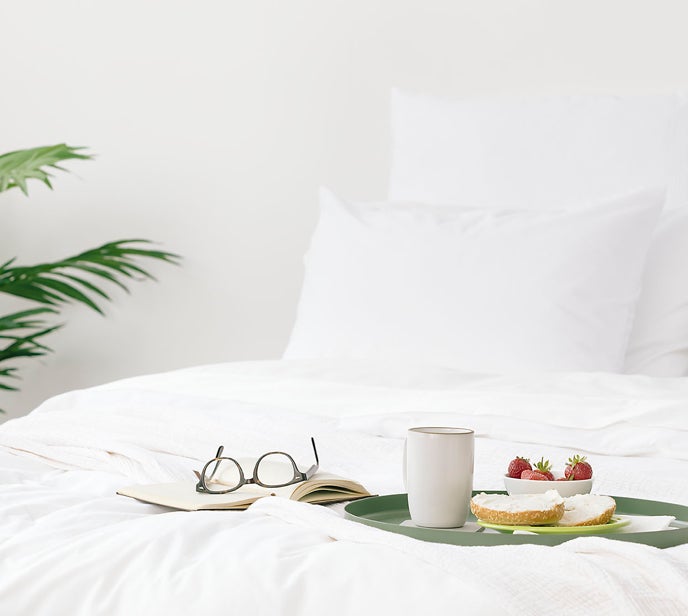 Since you read this, you'll also find this useful: Best Smart Beds and Mattresses to Help You Sleep.
---
Ideaing empowers you to live smarter. Our team researches and recommends only the best smart gadgets, and we may earn a small commission if you buy through our site. Our writers maintain strict editorial independence and integrity. Ideaing is independently owned and the opinions expressed here are our own. Learn more about us.