When I first started working from home, I just had one of those cheap plastic chairs that's decent enough to sit on, but not for long periods. As the months have gone by, I've noticed a back pain that was not there before, and it keeps growing! I have since attributed the problem to my seating arrangements, or rather my office desk chair. A much better option would be a more comfortable, ergonomic seating arrangement, much like you find with Herman Miller chairs.
Of course, back when I was still in the corporate world, I had this ergonomic office chair that I could comfortably rest in, nearly all day and sometimes even into the night. But now, I have this hard, plastic chair that's not very comfortable, and actually hinders my productivity when I'm writing. It's made me realize office chairs are best when they're ergonomic. You get them because you need to preserve your good posture, optimize your productivity, and generally be happy. Back pains suck, right? There's scientific evidence that back pains can be caused by poor ergonomics, too!
So, naturally, I invested in a fancy office chair. At the top of that list are several options from this Herman Miller Chair collection.
What is a Herman Miller Chair?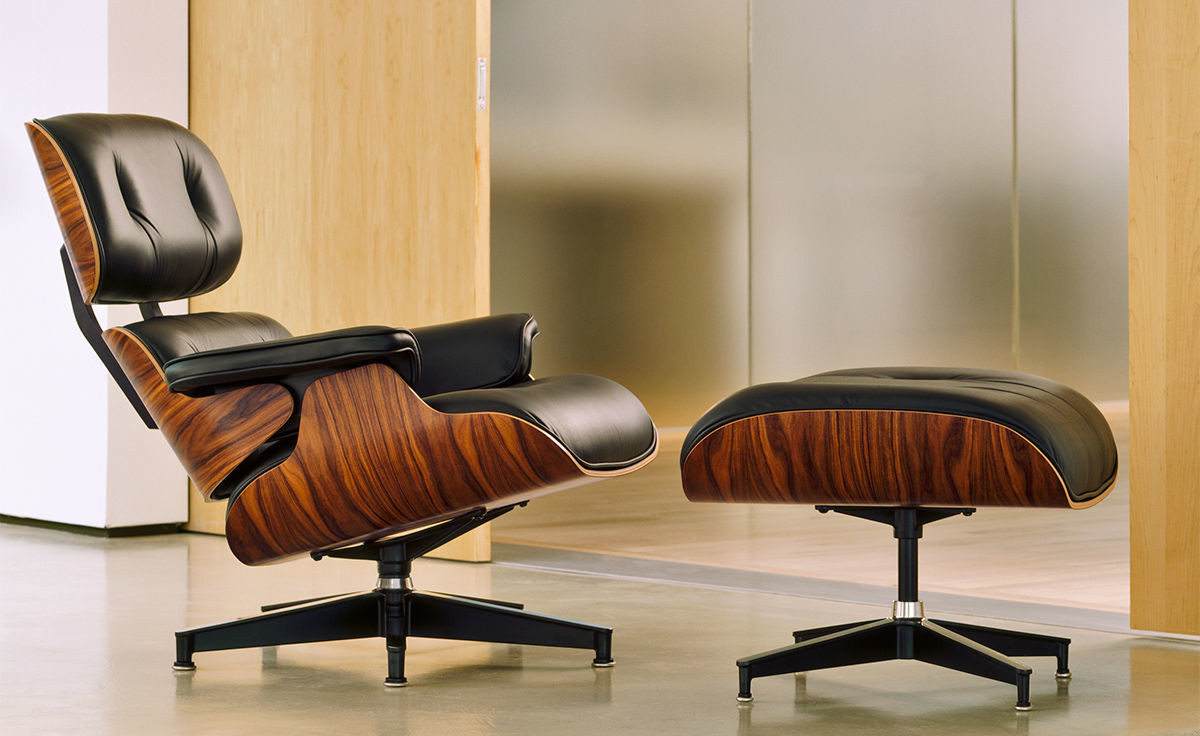 Simply put, Herman Miller is a pioneer in the furniture industry. The company is an innovator and its human-centered, problem-solving approach to design has introduced new ways of living and working for over 100 years. Its products share an environmentally-friendly design, lean manufacturing, ergonomics, and serve the open office, even American modernism itself. "Herman Miller and our designers have had a hand in shaping it all." 
Why you need a Herman Miller chair?
Herman Miller chairs invoke innovation and exploration, namely because of its unique designs. But even so, they still serve the best and highest quality options to their customers by providing them with enriched aesthetics, quality materials, and comfortable seating. 
How much does a Herman Miller chair cost?
Their prices can range anywhere from $375 to $4,300+. Yes, some are more expensive than others, and that's why we recommend reviewing each model on our list for a more accurate price, and to see what matches your budget and needs best.
Why should you trust Ideaing?
Since 2013, our team at Ideaing has been writing about smart home devices and products. Our members share an extensive background in technology, with experience in electrical engineering to product management at Fortune 500 companies. We pride ourselves in delivering genuinely objective insight through reviews, recommendations, and more. Our panel of product experts spend thousands of hours researching, analyzing, and testing products.
Like any of our guides, this list of the best Herman Miller Chairs for any home office was created after extensive research, pouring over more than 25 Herman Miller brand chairs, competing products, and beyond.
If you buy through affiliate links, we may earn commissions, which helps support our site at no cost to you.
Here are the 6 best Herman Miller Chairs for your home office setup in 2021:
Based on our research, here are the best Herman Miller Chairs for a home office, workspace, or general seating.
1. Aeron Chair: Best of the Best
A simple chair that performs like no other.
Are you tall? You probably have a tough time finding the ideal chair that supports your head and neck. Cue the Aeron Chair, which offers probably one of the best fits you'll find.
Don Chadwick, the original designer of the Aeron chair, crafted it specifically to meet the needs of today's workforce. It marries ergonomics and functionality, giving anyone who graces its seat comfort, relief, and a more enjoyable workday. When the chair is in an upward position, you can use the top downward slope as support. When it's reclined, you can tilt the rest up and use the front part for better support. Adjustment is quick, easy, and intuitive, and you can make changes to your seating arrangements within a few seconds. That may seem silly to include, but there are plenty of chairs out there that just aren't this simple or enjoyable to use!
Why you should get it?
If you want the full package, including aesthetics, comfort, and support, then this chair is the one for you.
Pros
8 tension zones

NEW adjustable lumbar support (optional)

Can be custom fit with fewer dial turns

Slimmer tilt mechanism

3 Curated color and finish options
2. Eames Lounge Chair & Ottoman: Best for Entertainment
Look at that stunning wood grain finish. Isn't she a beaut? 
Imagine this. You, finally net yourself some free time to watch your favorite movie, and you have your popcorn and soda all ready. It's just like being in a movie theater, except, it's tough to replicate the seating at home. The Eames Lounge Chair and Ottoman set by Herman Miller can do just that.
You can kick back, put your feet up, enjoy your snacks, and watch your movies or shows. It can be placed in your office, a game room, entertainment room, living room, or honestly, just about anywhere in your home. It looks fantastic too with that wood grain finish and dark styling! Anyone would be lucky to own the Eames Lounge Chair.
Of course, when you are ready to get back to work, it's the perfect setup for putting your feet up with a laptop.
Why you should get it?
If you have lower back problems and have never been comfortable in any chair, you'll feel right at home in the Eames. You can also use your laptop comfortably while seated with or without the ottoman.
Pros: 
All veneers used on the chair and ottoman are from sustainably managed forests

Uses 24% recycled materials, which is also 29% recyclable later on

The headrest and backrest flex for added comfort

Has a 7-layer plywood frame/shell with Walnut or Santos Palisander wood veneer

Made of 6-inches thick urethane foam cushions upholstered with rich leather

The back and bottom supports, and the swivel base are made of die-cast aluminum
3. Embody Chair: Best for Your Spine
It perfectly matches the natural curves and contours of your spine.
The Embody was designed with one simple concept in mind: "What if a chair could do more than just minimize the negative effects of sitting?"
It would mean you'd stop having back aches or sores after hours of sitting. You could focus more on work, allowing you to think clearly and accomplish tasks faster, and with more precision. Sounds wonderful, right? All of these ideas have come alive, manifested in the Herman Miller Embody Chair.
With its narrow back, this chair accommodates typing and movement, thanks to extended elbow room. It works similarly to a hammock, where you are suspended by netting and supported by plastic coils — even if you can't feel them. It works counter to sitting on a solid foam object, like the way most chairs are designed. Basically, your butt doesn't get as fatigued because you aren't pressing it flat against a solid block of foam. Instead, the seat adjust to match your body, which means you are comfortably supported no matter how long you're seated. 
Why you should get it?
If you want to have productive days without worrying about backaches, then get an Embody Chair. It's the health-positive chair that was designed to serve a very specific, healthful purpose. It matches the counters of your body to provide a remarkably comfortable yet supportive experience.
Pros:
A comfortable chair that supports the back,

regardless of what position you are sitting in

Uses a "floating position" due to the forward placement of the recline mechanism

Has fully adjustable arms with extra elbow room to work
Backfit adjustment to support your spine
4. Cosm Chair: Best for People with Back Pain
It features an ergonomic design that responds to your body. Oh yeah.
"My lower back pain has drastically reduced!" This could be something you'll say after ditching that drab chair you use now and grabbing the Cosm Chair by Herman Miller.
This chair has an ergonomic design that responds well to your body, movement, and posture thanks to a thin but flexible frame. Don't worry, it's still plenty durable so it won't buckle under pressure, and offers excellent balance and support. It features both a breathable and temperature-neutral design that won't trap body heat when you're using it — that's great if you sweat a lot! It also comes in three different configurations, with a low-back, mid-back, or a high-back, depending on how much coverage you want.
Why you should get it?
If you can't stand your back pains or would like to avoid them, then get this chair.
Pros
Auto adjusts to your body and works more like a car's suspension than a cushion

Designed for use on low- to medium-pile carpets, such as commercial or Berber

Durable black nylon wheels that quietly roll

on hard surfaces

Can fit easily under a desk or table

Supports a variety of activities that require freedom of movement

A high-back that fits like a glove while providing upper-thoracic support and a sense of comfort and privacy
5. Mirra 2 Chair: Best for Active People
Lean, light, and as responsive as a chair can be.
Do you notice how some of your officemates tend to be on the move while they're still in their chairs? Maybe they're reaching for a folder, or rolling across the floor to grab some donuts, coffee, or water? Undoubtedly, the more people move, the more they need support that moves with them. The Mirra 2 Chair was made for them, and you if that describes you well! It supports the "athletic attitude" of the average worker.
Compared to the original model, it has an eco-conscious design, a smoother tilt mechanism, a completely revamped seat with better temperature control, and a better butterfly back. It's much more affordable than some of the top-tier options too, yet offers comfortable seating and above-average support.
Why you should get it?
If you like moving around while working, then the Mirra 2 Chair is the best chair that can keep up with you.
Pros
Has a Loop Spine connects to the chair in only two areas – at the base and at the top of the backrest – which allows flexibility

Can flex as the sitter flexes

Adjustable lumbar support that offers a range of 4.5-inch height adjustability and 1-inch depth adjustability

A built-in passive PostureFit (molded into the backrest) to properly support the base of your spine, or sacral region

Helps your pelvis maintain a natural forward tilt, which is the one responsible for lower back pains

Distributes your weight evenly to eliminate pressure points

Allows airflow to keep you cool as well as comfortable
6. Sayl Chair: Best in Style
One part chic, the other part smart and naturally inspired functional design, the Sayl Chair not only looks like cultural art, but also provides plenty of comfort and support. It comes in a bevy of illustrious and vibrant colors, like rhythm charcoal or crepe cherry. The distinctive "Y-tower" design offers stable connection points for the suspension-based back. All in, the chair mirrors the contours of your spine, providing support from bottom to top, with intelligent suspension to allow for better movement and control.
Best of all, it won't break the bank or empty your wallet. It's affordable, supportive, and it looks absolutely dashing. What more could you ask for?
Why you should get it?
For an office chair that will fully support your comfort, functionality, and style, go for the Sayl.
Pros
An armless option that allows the chair to fit easily under a desk or table

Supports a variety of activities that require freedom of movement

Adjustable arms featuring 4-way adjustable arm pads that can be adjusted 4 inches vertically (6.8 inches to 10.8 inches from the seat to the top of the arm pad), 1.25 inches horizontally, 2 inches front to back, and a pivot range of 11 degrees inward and 11 degrees outward

Goes with fixed lumbar support offers stationary support in the lumbar region of your back

Includes built-in passive PostureFit (molded into the backrest), which properly supports the base of your spine, or sacral region, helping your pelvis maintain a natural forward tilt
The Best Herman Miller Chairs Compared
— Herman Miller Chair Buyers Guide & FAQ  —
What to look for when buying an Herman Miller chair?
No matter your needs, your work style, or your tastes, there's certainly a Herman Miller Chair out there, that's perfect for you. If you're not sure which one to buy, or what to look for when browsing, here are some excellent tips:
Key features – What is the bare minimum of what you need in an office chair? Does it need to counter back pains? Would you rather choose something more stylish? Always consider the key features and whether or not they match your needs. Your comfort is non-negotiable!
Chair structure –  Choose a chair with a body and frame structure that accommodates your body, your habits, and your comfort. If you're more active and tend to move around a lot, even while sitting in a chair, go with something a bit more maneuverable.
Chair material – Consider the material the chair is made out of. Is it okay for your skin and do you like the feel? Do you have any allergies? Would you rather choose something that's sustainable with an eco-friendly footprint?
Design – All Herman Miller Chairs are classy, bar none. There are a lot of designs to choose from, too. You can go with a classic feel, a modern piece or a bold one with a more artistic composition.
Price Check –  Herman Miller chairs can be expensive, it's true, but they're well worth the investment. It's something you'll soon realize after spending time seated in one. Still, be sure to choose something that's within your budget!
Herman Miller Chair FAQs
Still have more questions about Herman Miller chairs? No problem, check out our FAQ below:
Q: What kind of wheels do these chairs have? I have hardwood floors.
A: There are models that come with the standard carpet casters. If you'd like casters for hardwood floors, you can go for the Embody Chair. There are also ones that roll quietly on hardwood floors.
Q: Can the armrest be removed?
A: They should not be removed by the end-user. Only a Herman Miller Service Person should work on these chairs. They are not designed to be removed and put back on by the consumer.
Q: What is the range of seat height(s) for the Herman Miller Chairs?

A: As an example, the Mirra 2 comes with a standard size cylinder so the height range would be 16 inches to 20.5 inches. The other Herman Miller Chairs are close to this.
Q: Can I purchase an assembly option or can I have it delivered assembled?
A: You can purchase the assembly option from Amazon (someone comes to you after it is delivered to assemble) or you can contact us to add assembly separately (it isn't available to ship assembled via FBA) but the chair is incredibly easy to assemble. It comes in two parts, the seat/back and the base. All you have to do is pick up the seat/back and place it onto the base.

Q: Would this be comfortable for someone who is 6 feet tall?
A: Yes, in fact, most chairs are designed to provide full back support and will adjust or mirror spine contours.
---
One of the best things about Herman Miller's ultimate chair lineup is that there's something for everyone. If you are someone looking to alleviate your lower back pain, or if you sit all day long and just want extra support, Herman Miller has you covered. If you just want a decent chair for your home office, doing some web browsing, or working on a laptop, there's a chair for that too.
Each chair has a "best" or primary feature, and it's up to you to choose what works! 
We stand by our selections, and wholeheartedly believe any one of the best Herman Miller chairs you see here will offer an exceptional experience.
Not quite done reading? If you're looking for more reviews about office chairs and equipment, why not check out this guide: The Best Chairs to Support Your Back
---
Ideaing empowers you to live smarter. Our team researches and recommends only the best smart gadgets, and we may earn a small commission if you buy through our site. Our writers maintain strict editorial independence and integrity. Ideaing is independently owned and the opinions expressed here are our own. Learn more about us.