When I first started working from home, I had one of those plastic chairs that's decent enough to sit on.
Months have gone by, and I have noticed a growing back pain that was not there before.
Of course, back when I was still in the corporate world, I had this ergonomic office chair that I can comfortably sit on and find comfort from day tonight.
Now, I have this hard, plastic chair that doesn't let me find a comfortable spot when I'm writing.
That made me realize office chairs aren't bought for luxury; you get them because you need them to preserve your good posture, optimize your productivity, and generally be happy. Back pains suck, right?
Back pains can be caused by poor ergonomics, so I invested in a fancy office chair.
If I could, I would even go for the premium ones–anything from this Herman Miller Chair collection.
What is a Herman Miller Chair?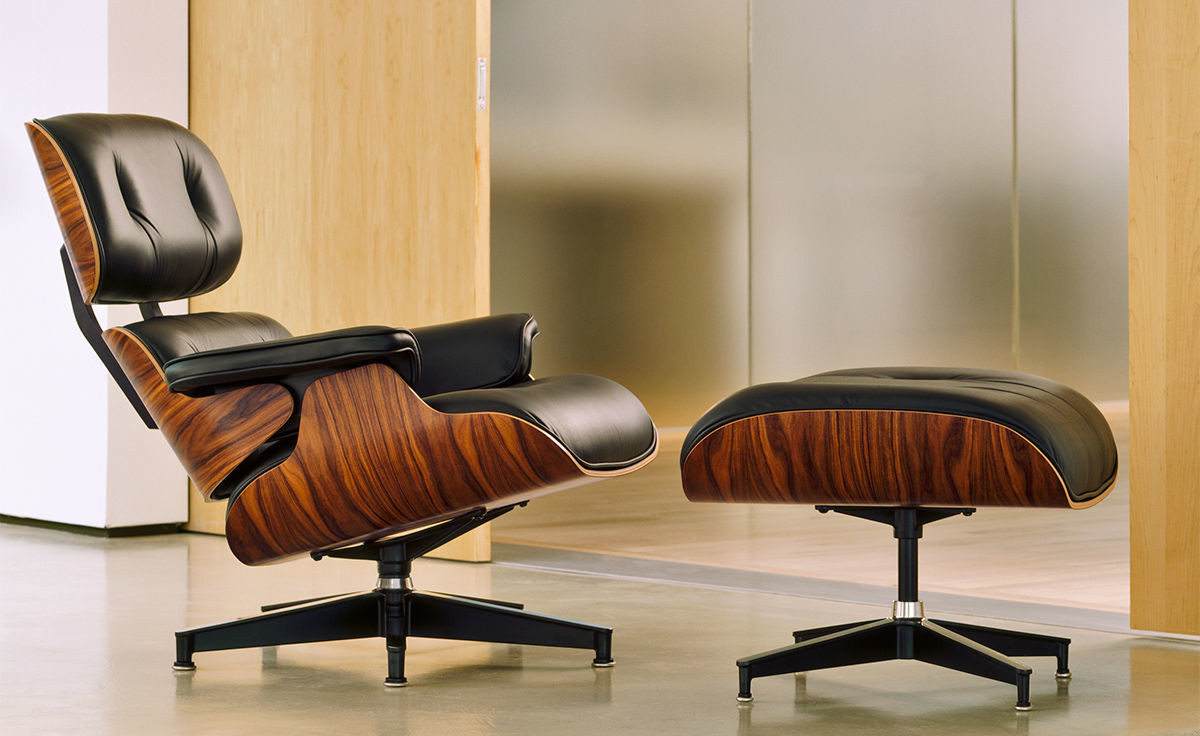 Herman Miller is a pioneer in the furniture industry, an innovator whose human-centered, problem-solving approach to design has introduced new ways of living and working for over 100 years. Environmentally-friendly design, lean manufacturing, ergonomics, the open office, even American modernism itself: Herman Miller and our designers have had a hand in shaping it all. 
Why You Need a Herman Miller Chair?
Herman Miller chairs revolve around the exploration of new designs but still serving the best to their customers by providing them with enriched design and comfortable chairs. 
How much does a Herman Miller Chair?
Their prices can range anywhere from $375 to $4,248. For that reason, you'll have to refer to each model on our list for a more accurate price.
Why should you trust Ideaing?
Since 2013, our team at Ideaing holds an extensive background in technology, from electrical engineering to product managers at Fortune 500 companies. We pride ourselves in providing genuinely objective insight into our reviews and recommendations. Our expert panel of product experts spend thousands of hours researching, analyzing, and testing products. After our extensive research on over 25 of the top Herman Miller Chairs makers on the market, here are our 6 best picks for most people.
If you buy through affiliate links, we may earn commissions, which helps support our site at no cost to you.
Here are 6 best Herman Miller Chairs that you can check on in 2020:
Based on our research, here are the best Herman Miller Chairs that we recommend.
1. Aeron Chair: Best of the Best
The chair that performs like no other
Are you a tall guy probably at 6'6" who yearns to get a headrest because you use the chair almost 9+ hours a day 6 days a week? I know I am kind of exaggerating, but a lot of people sit for too long that it equates to more than 9 hours, and it's not a joke. 
Looking for something adjustable in several different ways that will hit you right where you need it on after how you are sitting? If you hate a mesh that sticks to your skin and you wanted to get comfortable… Then the Aeron Chair is the best fit for you.
Don Chadwick, the original designer of the Aeron chair, has developed it to become the chair that meets the needs of today's workforce. It marries ergonomics and functionality to give everybody the needed comfort that's unique to them.
Just a tip… When the chair is in an upward position, you can use the top downward slope as support. When reclining, you can tilt the rest up and use the front part. It fits quite well. Adjustment is pretty quick with the clamping lever, which is easy to reach, but for the most part, you can just tilt the upper pivot.
Why you should get it?
If you like a beautiful chair that you can sit on all day, then stop looking. Aeron is the chair for you.
Pros
8 Tension Zones

NEW Adjustable Lumbar Support (optional)

Can be custom fit it with fewer dial turns

Slimmer Tilt Mechanism

3 Curated Color and Finish Options
2. Eames Lounge Chair & Ottoman: Best for Entertainment
A universally recognized form that brings comfort and style 
Imagine this.
You, finally, having that free time to watch your favorite movie in your favorite premium theater… Popcorn bowl and soda on the side.
What if you can replicate this moment at home after office hours? Netflix can already take care of the movies (or TV shows) for you. What's missing is the experience of having to sit on that comfortable chair.
For your own movie theater at home, you must be looking for a chair and ottoman that resembles a work of art… I bet you would feel very lucky to own the Eames Lounge Chair here. 
It's not just a movie buff's thing but also the go-to-seat for reading, watching TV, or just simply relaxing…
Why you should get it?
If you have lower back problems and have never been comfortable in any chair, you will be at home while resting on any of these chairs. You can also use your laptop comfortably while seated with or without the ottoman. Though using the ottoman would surely support posture. 
It's an excellent investment, but you would feel luxurious while seated on it because of the feeling.
Pros: 
All veneers used now on the chair and ottoman are from sustainably managed forests

Uses 24% recycled materials in our chair and ottoman, which is 29% recyclable

Flexing headrest and backrest

Pumped up with a 7-layer plywood frame/shell with Walnut or Santos Palisander wood veneer

Made of 6-in. thick urethane foam Cushions upholstered with rich leather

Back/Bottom supports and swivel base are both die-cast aluminum
3. Embody Chair: Best for Your Spine
Fits the natural curve of your spine
"What if a chair could do more than just minimize the negative effects of sitting?"
Then you'd stop standing up to an aching back… Then you can focus more on your work… Then you can think more clearly and accomplish tasks faster.
This chair has become alive in the form of the Embody Chair.
Most chairs do not allow for elbow room when typing, but the Embody does with its narrow back. 
The Embody chair is kind of like a hammock, where you are being suspended by netting and supported by plastic coils (you can't feel them), as opposed to sitting on a solid foam object (like the other chairs). It's more complicated than that, but the idea is the same. Basically, your butt doesn't get as fatigued because you aren't flattening it against a solid block of foam, which means you are comfortable any time of the day if you are seated in an Embody chair. 
Why you should get it?
If you want to have productive days without worrying about backaches, then get an Embody Chair. It's the health-positive chair that was designed to serve a very specific, healthful purpose. 
Pros:
A comfortable chair that supports the back,

regardless of what position you are sitting in

"Floating position" due to the forward placement of the recline mechanism

Fully adjustable arms
Backfit adjustment
Narrow upper back design
4. Cosm Chair: Best for People with Back Pain
An ergonomic design that responds to your body
"My lower back pain has drastically reduced!" This could be one of the best things that you can say after sitting in a new chair for a week. 
If you feel like you have been suffering from too much lower back pain since time immemorial because you can't remember when you stopped sitting (because your work requires you to sit for a long time and you don't have a decent chair where you can rest your back), then the Cosm Chair will change your life. 
This chair has an ergonomic design that responds well to your body, movement, and posture. So you get natural balance and total support, helping you find the most comfortable sitting position to avoid future back pains.
Why you should get it?
If you can't stand your back pains or would like to avoid them, then get this chair.
Pros
Auto adjusts to your body and works more like a car's suspension than a cushion

Designed for use on low- to medium-pile carpets, such as commercial or Berber

Durable black nylon wheels that quietly roll

on hard surfaces

Can fit easily under a desk or table

Supports a variety of activities that require freedom of movement

A high-back that fits like a glove while providing upper-thoracic support and a sense of comfort and privacy
5. Mirra 2 Chair: Best for Active People
Lean, light, and as responses as your own shadow
Do you notice how some of your officemates tend to be on the move while they're on their chairs? Reaching for a folder there… rolling a few inches towards the far end of the table to grab some donuts… Or stretching their bodies to ask the other person in front of their cube what time of the meeting is. 
Undoubtedly, the more people move, the more they need support that moves with them. And that's how Mirra 2 Chair with Butterfly Back was born into the portfolio of Herman Miller. 
Like other chairs produced by Herman Miller, it is so surprising that after a week at the office using this chair, some of the customers forgot they previously had some lower back pains!
They say it is very comfortable and very well built that they can freely move while on the chair.
Why you should get it?
If you like moving around while working, then the Mirra 2 Chair is the best chair that can keep up with you.
Pros
Has a Loop Spine connects to the chair in only two areas – at the base and at the top of the backrest – which allows flexibility

Can flex as the sitter flexes

Adjustable lumbar support that offers a range of 4.5-inch height adjustability and 1-inch depth adjustability

A built-in passive PostureFit (molded into the backrest) to properly support the base of your spine, or sacral region

Helps your pelvis maintain a natural forward tilt, which is the one responsible for lower back pains

Distributes your weight evenly to eliminate pressure points

Allows airflow to keep you cool as well as comfortable
6. Sayl Chair: Best in Style
If you are trying to go cheap with several chairs, and your body screams no, please listen to it. I'm sure you are working long hours from home, so it was time to invest in a great chair. This investment would definitely change your life.

I'm sure you can find one that you like in terms of ergonomics but in style?
Not so plenty.
If you're the kind of person who needs to extend his personality to everything he owns, even the office chair, then the Sayl Chair will satisfy your chic needs. Aside from the functionality and comfort that this chair brings, it has an upholstered seat with a vast selection of upholstery textiles that's available in a variety of colors—plenty of options for personalizing your chair.
Why you should get it?
For an office chair that will fully support your comfort, functionality, and style, go for the Sayl.
Pros
An armless option that allows the chair to fit easily under a desk or table

Supports a variety of activities that require freedom of movement

Adjustable arms featuring 4-way adjustable arm pads that can be adjusted 4 inches vertically (6.8 inches to 10.8 inches from the seat to the top of the arm pad), 1.25 inches horizontally, 2 inches front to back, and a pivot range of 11 degrees inward and 11 degrees outward

Goes with fixed lumbar support offers stationary support in the lumbar region of your back

Includes built-in passive PostureFit (molded into the backrest), which properly supports the base of your spine, or sacral region, helping your pelvis maintain a natural forward tilt
The Best Herman Miller Chairs Compared
Custom fit, Tension zones that support the back, Curated color and finish options
NA
Excellent airflow
Loop Spine for flexibility
Built-in posture fit
NA
— Herman Miller Chair Buyers Guide & FAQ  —
What To Look For When Buying an Herman Miller Chair
Depending on your needs, your work style, and your taste, there's a Herman Miller Chair that's just perfect for you. If you're not sure which one to buy, here are some guides for you:
Key features – What is your non-negotiable for an office chair? Does your chair need to be able to counter back pains? Or maybe you're not sitting too much in front of your table, and you'd like to go for style more. Check the seat angle adjustment, whether it is a butterfly back or not. Check what the key feature is and pick one that caters to your non-negotiable.
Chair structure – Make sure that it is for dynamic support and something that keeps your body in alignment, so you get to work for longer hours while getting most of your tasks done. If you're always moving, then pick one that has a balanced feel as you move your body while being seated.
Chair material – Check the textile material, whether it's plastic or not. If you're also an advocate for nature, you can pick Mirra that makes use of environmentally friendly materials. Not only is 93% of the Mirra 2 chair recyclable, but 45% of the chair material was derived from recycled resources.
Design – All Herman Miller Chairs are classy. There are a lot of designs to choose from. You can go for a classic feel, a modern piece or a bold one in a bright color. Go have fun.
Price Check –  Of course, these chairs are a bit on the high end of the price spectrum. But they're on sale sometimes, and there are ones that are more affordable than some. The price is justifiable, though, as Herman Miller chairs move with the person as if they're one with the body. 
Herman Miller Chair FAQs
If you were to invest in one, be sure that it fits your needs, and if it's worth the price. In case you're still having difficulty in choosing one, here some questions frequently asked:
Q: What kind of wheels do these chairs have? I have hardwood floors.
A: There are models that come with the standard carpet casters. If you'd like casters for hardwood floors, you can go for the Embody Chair. There are also ones that roll quietly on hardwood floors.
Q: Can the armrest be removed?
A: They should not be removed by the end-user. Only a Herman Miller Service Person should work on these chairs. They are not designed to be removed and put back on by the consumer.
Q: What is the range of seat height(s) for the Herman Miller Chairs?

A: As an example, the Mirra 2 comes with a standard size cylinder so the height range would be 16 inches to 20.5 inches. The other Herman Miller Chairs are close to this.
Q: Can I purchase an assembly option or can I have it delivered assembled?
A: You can purchase the assembly option from Amazon (someone comes to you after it is delivered to assemble) or you can contact us to add assembly separately (it isn't available to ship assembled via FBA) but the chair is incredibly easy to assemble. It comes in two parts, the seat/back and the base. All you have to do is pick up the seat/back and place it onto the base.

Q: Would this be comfortable for someone who is 6 feet tall?
A: Of course.
---
If you are someone who needs the best chair for your lower back pain, if you are that someone who's been sitting all day long working on a website or talking to your clients, if you are that someone who wants to relax while watching a favorite television show while working on your laptop, then all of the chairs featured above is worth of your investment. 
Each of them has their own "best" feature, and it all boils down on picking, which is best suited for your lifestyle, your needs at work, and your disposition in life. 
Any of these 6 best Herman Miller chairs would surely fit your personality.
Love what you read so far? If you're looking for more reviews about what's in and what's out about office chairs, check this out: The Best Chairs to Support Your Back
---
Ideaing empowers you to live smarter. Our team researches and recommends only the best smart gadgets, and we may earn a small commission if you buy through our site. Our writers maintain strict editorial independence and integrity. Ideaing is independently owned and the opinions expressed here are our own. Learn more about us.