If you are Asian like me or you just loooove pasta so much, then you and I are going to love this rice cooker.
Because lets admit it–too much starchy food can make us gain weight and make us feel tired all the time.
So this Grayns Rice Cooker is heaven-sent. This little kitchen miracle will remove excess sugar from all our favorite starches while cooking. Yep, so feel free to eat all the rice, pasta, and potatoes that you want.
What is Grayns Rice Cooker?
Meet our next favorite kitchen buddy
Did the video satisfied your curiosity?
It sure did for me!
I just can't believe how Grayns transforms our rice into a healthier version so we don't get hypertension and diabetes easily.
And get this, when cooked using a conventional rice cooker, rice tastes so much sweeter after 5 minutes of chewing. That's the sugar!
But with Grayns, rice remains neutral in flavor, so you can authentically taste the true flavors of the food you eat with it. And it doesn't spoil in 24 hours, but will last for 5 days–even in room temperature.
What Else Do We Love About Grayns?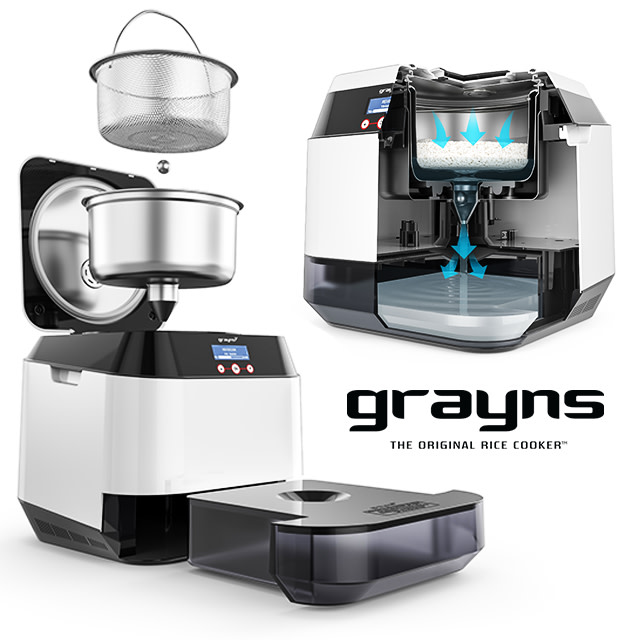 It helps keep us healthy
So aside the less sugar and the longer shelf life of rice, we also like the feeling that is promised right after we eat Grayns-cooked food. We should feel full and have higher energy levels than usual.
We also love these features:
35% Reduction in Glycemic Load (GL)
Healthier Cooked Foods, Automatically
Remove Rapidly Digestible Starches
Reduce Arsenic Levels Found in Rice
Delicious, Precision Controlled Cooking
50% More Rice Volume When Cooked
Can cook Rice, Noodles, Pasta, Potatoes, etc
Where can I get one?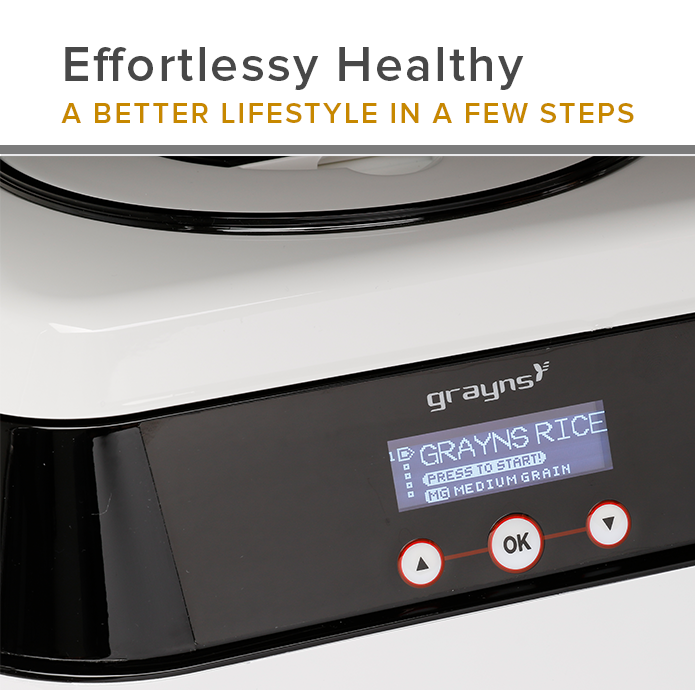 Get this purveyor of healthy lifestyle, but supporter of good food from Indiegogo as an early adopter and get $230 off. If you do, you'll get your rice cooker by August 2019.
Get this Grayns Rice Cooker on Indiegogo and get 57% off!
Ideaing empowers you to live smarter. Our team researches and recommends only the best smart gadgets, and we may earn a small commission if you buy through our site. Our writers maintain strict editorial independence and integrity. Ideaing is independently owned and the opinions expressed here are our own. Learn more about us.