What makes driving at night, in foggy weather or on rainy days dangerous?
It's the blurry vision that makes you feel unsure of your driving. You begin to rattle a bit when you can no longer read the signs, see the road, or notice other cars around you. Sure when you have a 20/20 vision, you'll probably think you don't need it, but wait until you see how Lanmodo seems to sharpen the view in front of you…
What is Lanmodo Vast—1080P Automotive Night Vision System?
From blurry to sharp!
Lanmodo Vast—1080P Automotive Night Vision System is a dash cam-like system that gives you a clearer picture of what could be a blurry and dangerous road situation for you. Use it like you use your car cam, just attach it on your dashboard and it will do its thing. Lanmodo Vast can be installed like the dashcam, but does not have the function of recording like dashcam, it's real time displaying.
It keeps you and your family safe in driver-unfriendly situations. Think of nights with heavy rain showers, an ultra dark street with no lights, or a foggy road with almost zero visibility. Yup, you can not only use it at night but during the day, too! When the situation calls for it. 
It is easy to install. Choose one of these two methods: with a non-slip mat to be attached on the dashboard or with a suction cup to be attached on your windshield. And this one offers pictures in full color and is in high quality.
What Other Features Does Lanmodo Has?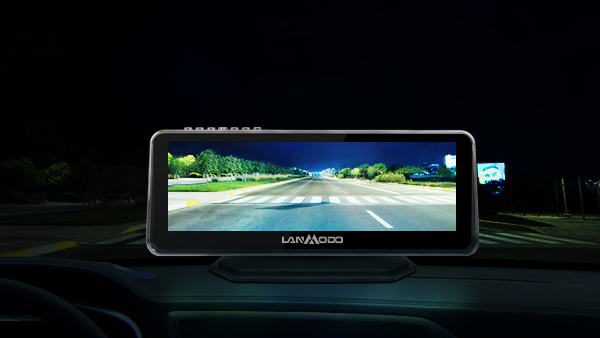 Safe driving in dangerous situations
Full-color image, reflect the real situation
1080P Full HD resolution image, better visual effects
8.2" IPS screen, friendly to eyes.

36° Vision wide-angle vision

Night View Distance up to 300m/984ft, know the road situation in advance

Option of having an additional Rear-View Camera  (720P HD with 170°wide-angle vision)

Waterproof (of course)
It's way better than in-built night vision system which only offers black and white, has a lower 480 p resolution, only compatible with select car models, and are generally more expensive.
Where can I get one?
Lanmodo Vast—1080P Automotive Night Vision System is available here, on their website (with an $50 exclusive coupon with code: LMDNVS_ID) and on Amazon.com (with an $50 exclusive coupon with code: 108I3R47).  Head at their site for more details about its features. Check it out for an early bird price. But if you did miss it, there is still a good catch- it's free shipping worldwide! What are you waiting for? Go check it out before it runs out!
Ideaing empowers you to live smarter. Our team researches and recommends only the best smart gadgets, and we may earn a small commission if you buy through our site. Our writers maintain strict editorial independence and integrity. Ideaing is independently owned and the opinions expressed here are our own. Learn more about us.