When it comes to wireless earbuds, there's certainly not a shortage in the market. In fact, trying to figure out which wireless earbuds are right for you can be a little bit overwhelming. What do you value most? High-quality Bluetooth connection? The sound? Touch control? Water/sweat proof? Reasonable price? It can be a lot to try to figure out.
But what if you could have it all? What if there were headphones out there that allowed you to workout with quality sound and your sitting safely to the side (not in your pocket), that didn't fall out of your ears and you didn't have to worry about drenching in sweat? Earbuds that allowed you to turn up the volume, change the song or even decline a call from a simple touch of your finger?
Meet the Pamu Slide!
What Is Pamu Slide?
Comfortable with a sleek design and an even sleeker case.
These are totally wireless earbuds with the most advanced True Wireless Stereo earphone chip, which means the offer truly incredible sound with deep bass, clear vocals and power behind each note. They also have a 5.0 Bluetooth range, touch control, auto paring, 10 hours of play time plus an additional 60 hours of play time stored in the charging case, are sweat (and waterproof), has super fast charging times and more! So basically, they've got all the important stuff wrapped up in a single stylish case! Oh, and they are super comfortable and design to stay put — no matter what you do — which is obviously very important as well. What use would wireless headphones be if they didn't stay in your ears when you needed them to!?
Easy open – just slide!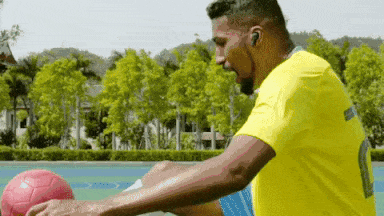 Crazy intense (and sweaty) workouts? No worries, Pamu Slide is sweat proof and designed to stay put!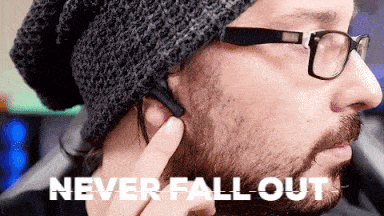 Never falls out. Ever. Go ahead and headbang to your heart's content!
What Is Pamu Slide Plus?
Just as awesome as the Pamu Slide, with all the same amazing benefits, the Pamu Slide Plus also comes with and added bonus — the case doesn't just charge your earbuds when you're out and about, it charges your phone too! That's right, and without any wires! Just stick your phone right on top of the case and get the charge you need to keep doing what you're doing.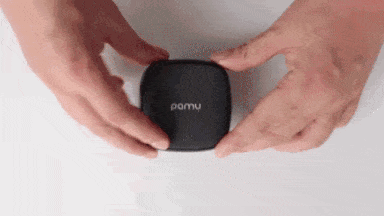 It charges your phone too! Wirelessly of course.
Where Can I Get One?
If you're thinking these new wireless earbuds are totally awesome and might be just right for you, then check out their Pamu Slide crowdfunding campaign on Indigogo. Pamu has an awesome record with sending out a batch of new earbuds each week to their backers, so if you do decide to take the plunge and order these unique buds for yourself, you won't have to wait too long to get them! Strike while the iron is hot (and the price is still reasonably low).
Ideaing empowers you to live smarter. Our team researches and recommends only the best smart gadgets, and we may earn a small commission if you buy through our site. Our writers maintain strict editorial independence and integrity. Ideaing is independently owned and the opinions expressed here are our own. Learn more about us.