How does a self-making bed sound?
It sounds heaven to me! That's because I hate making my bed every. single. morning. What's the point if you're going to crash on it come evening (or lunch if you work at home)?
If a self-making bed sounds like fantasy to you, take a look at this.
*insert classical piano background in accelerando here*
Related: How to Transform Your Bedroom Into a Smart Bedroom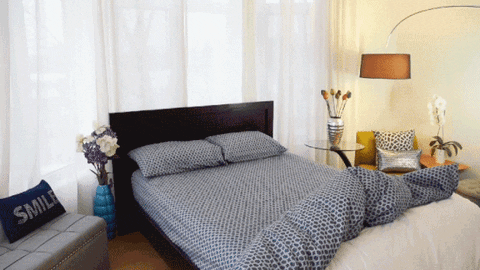 Divine, huh?
It's a magical strip of a seamless layer that you place inside your duvet to make it self-making. But, that's not all the good parts. It features a dual-zone climate control, satisfying you and your partner's differing temperature preferences.
Here are Smartduvet's best features
Converts any duvet into a self-making one
Dual-zone temperature control
Removes humidity
Prevents bed bugs
Reduces sweating
Programmable to set bedmaking times and temperature
With the Smartduvet, you can bring back the harmony back to the bedroom. No more, "You make the bed today because I did it yesterday!" or "It's too cold! Bring the temp up."
The Smartduvet Breeze has overcome its initial goal by ~3400% on Indiegogo. You can save 45% and reserve a kit for only $199 plus shipping. When it goes into market, the kit will have an SRP of $359. It is estimated to be shipped by September of 2017.
---
Ideaing empowers you to live smarter. Our team researches and recommends only the best smart gadgets, and we may earn a small commission if you buy through our site. Our writers maintain strict editorial independence and integrity. Ideaing is independently owned and the opinions expressed here are our own. Learn more about us.